Guide Map & Animals
Explore the park and discover the wonders of nature! We offer you whole new experiences with animals and plants!
See, touch and feel animals. You can even talk to them. They are our friends who share earth with us. Explore the 300 thousands square meters park and witness the drama of life.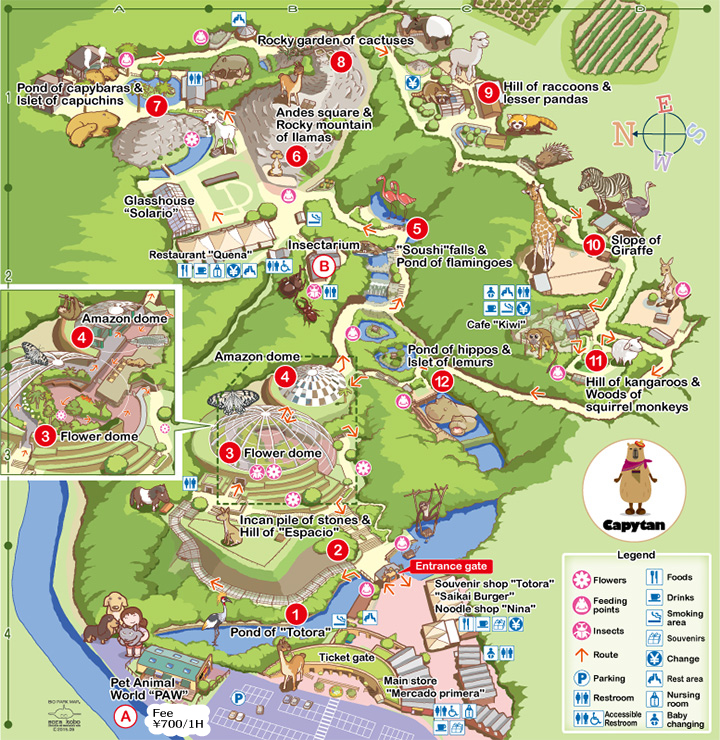 * Hover your mouse over the area numbers to more information of the area.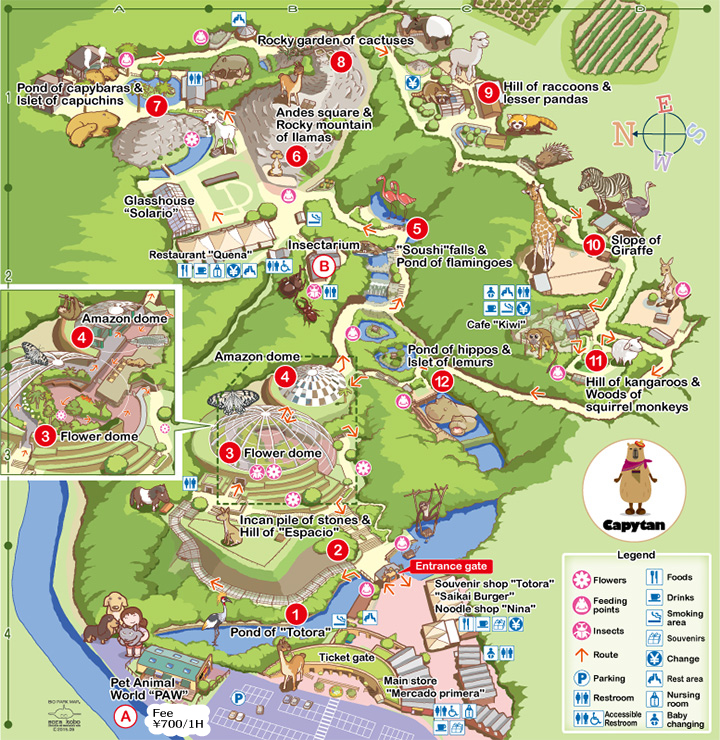 Zoo Animals
Pond of "Totora" (Map Number 1)
Incan pile of stones & Hill of "Espacio" (Map Number 2)
Flower Dome (Map Number 3)
Amazon Dome (Map Number 4)
"Soushi" falls and Pond of flamingoes (Map Number 5)
Andes square & Rocky mountain of llamas (Map Number 6)
Pond of capybaras & Islet of capuchins (Map Number 7)
Rocky garden of cactuses (Map Number 8)
Hill of raccoons & lesser pandas (Map Number 9)
Slope of Giraffe (Map Number 10)
Hill of kangaroos & Woods of squirrel monkeys (Map Number 11)
Pond of hippos & Islet of lemurs (Map Number 12)
Pet Animal World "PAW" (Map Number A)
Insectarium (Map Number B)