Events
Guinea Pig Bridge!
On Everyday
4:30pm
At PAW (Pet Animal World)
Entry Fee for PAW: 500yen / person
You can see the adorable going home rush of guinea pigs on the bridge.
Crawfish Masters (Let's fish crawfishes)
On April 29 - November 1. (Saturday and Sunday and holidays)
Open 10:30am to 3:30pm
At Andes Square
Entry Fee:300yen / person (Time limit 20min.)
How many crawfishes can you fish in the time limit?
(It is prohibited to take crawfishes home. )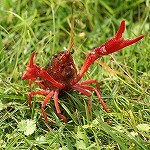 Feeding time for animals
Around the Zoo
You can see the Zoo keeper feeding animals written below.
Black Lemur (11:00 am);
Oriental Small-crawed Otter (11:15 am);
Giraffe (11:45 am);
American Beaver (3:15 pm);
Hand-feeding large animals
On Saturday,Sunday and holidays.
Charge: 100yen / person
Hippopotamus 11:30 am & 3:30 pm
Brazilian Tapir 2:00 pm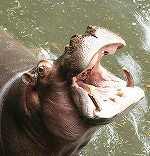 Tryout! Cook pizza.
On Everyday
At Restaurant Quena
11:00am/1:30pm (reservation required)
1600yen(include drink) *300 yen discount on production of the BIO PASS.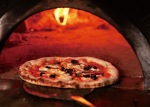 The picture shown this page may not be exact. Please understand that any of exhibitions and events may be cancelled without notice depending on the weather and the condition of the animals.