Interact with animal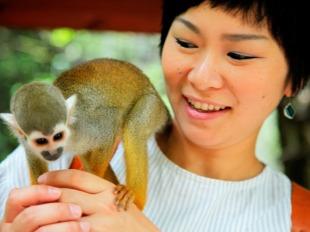 We would like to be able to communicate with animals with as few cages as possible.
People who visit our zoo "Nagasaki Biopark" may feel a little "scary" even if they are animal lovers.
In biopark, you may encounter animals such as meerkats and lemurs on the way you walk.
In the exhibition area such as flamingos and capybara, it is free to enter and leave and there is no boundary between them and the human being.
Nagasaki Biopark is a zoo where you can be a friend of animals.
You can approach, touch, and even feed.
However, you can not stand on the side of observing animals. That's why it may be "scary".
But the animals may think that you are "scary" too. Imagine the hearts of animals. Please approach slowly and touch gently so as not to surprise them. It will surely be a "special encounter" that will interact with your heart.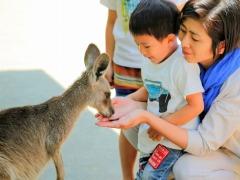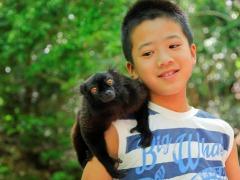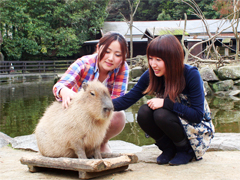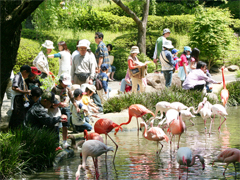 We think sharing the same place will make special opportunities to respect each other.
However, there are issues to be solved for it. When visitors and animals share the same space, they could hurt each other.
It is the most important mission of Biopark to overcome this problem and direct the encounter between visitors and animals.
For example, Capybara pond. The reason why it was made is not only because Capybara is good at swimming. It was made as a safe area where capybara can escape when feeling stress. Both of visitors and capybara are protected by it.
Nagasaki Biopark is a collection of wisdom for coexistence of animals and human beings which have been accumulated for more than 35 years.