Hippo's Watermelon Time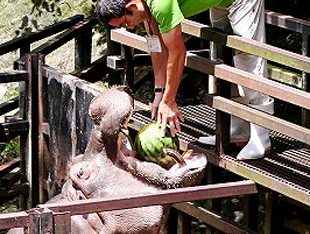 Hippo crushes the watermelon into pieces in bite.
It is very surprising event that hippo eat whole watermelon. The movie is repeatedly played on the Internet and television around the world.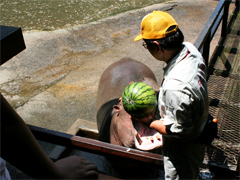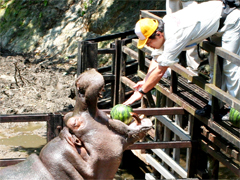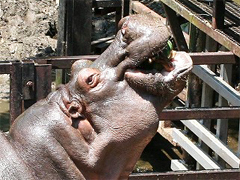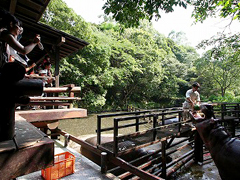 First, a zoo keeper put one whole watermelon into the huge mouth of hippo. As Hippo closes his mouth, watermelon is smashed into pieces in no time and the watermelon juice falls overflowing from the mouth.
Hippo is one of the animal with the strongest bite power on the earth. Eating watermelons for them is as simple as eating grapes for us.
There are five hippo in Biopark, so you can see watermelon being crushed one after another
The event is held at 11:30 and 15:30 twice a day. This event will be held everyday during the summer vacation period only.